Local Life Community Announcements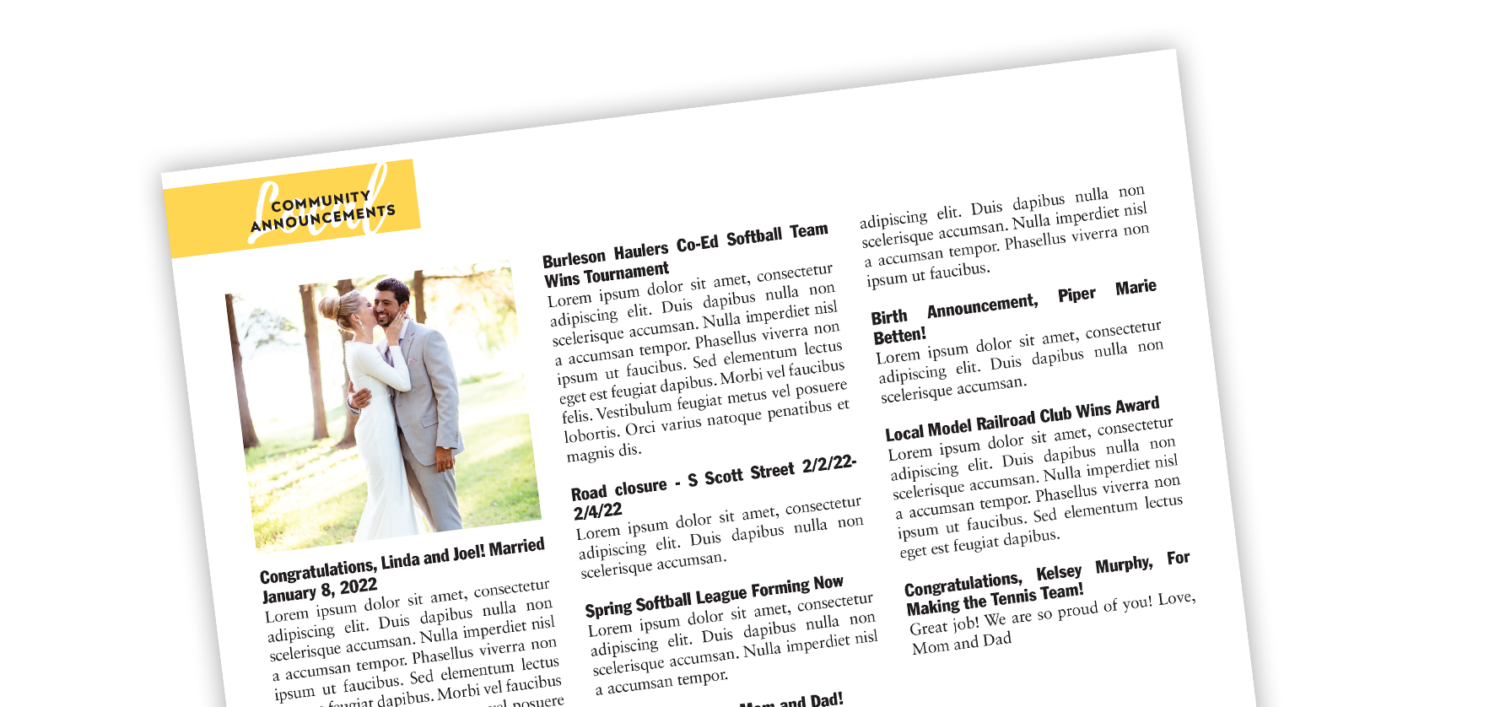 Local Life Magazine now features Local Community Announcements!
You write 'em. We print 'em. Your announcements will be featured in the next published issue of Local Life Magazine. You can share:
Anniversaries
Births
Engagements
Weddings
Graduation
Each announcement costs just $150.
Announcements may be up to 1,000 characters long (about 200 words). You can also add one photo at no extra charge.
Announcements must be received, approved and paid for on or before the 15th of each month to be published in the next issue of Local Life. Please read important terms and conditions below.
Local Life Community Announcements Terms and Conditions
You will be emailed an invoice once your announcement is reviewed and accepted. All submissions will be reviewed prior to billing and publishing.
All submissions must meet our criteria before publishing. Among the content that is not allowed:
Hateful language
Abusive content
Racially insensitive content
Content that is sexual in nature
Offensive language (cuss words)
Inappropriate content
Content that does not meet local community standards
Bullying
Disrespectful content
Please keep your announcement clean and inoffensive and please be respectful and mindful of our community. Be positive! Have fun!
Invoice must be paid before announcement will be published. Any rejected announcements will not be published and any payments made for the announcement will be refunded. We reserve the right to edit submitted content for grammar, clarity or brevity. Local Life Magazine reserves the right to reject any submitted content for any reason.