12:00 am
Campers will experience Jesus through Bible study, worship, and time with their counselor as well as participate in tons of great camp activities! Your entering 1st-6th grade camper is sure to have a blast dancing,[...]
12:00 am
Join the city of Burleson for Youth Lacrosse Summer Camp, where children are introduced to the basic building blocks of lacrosse!  U.S. Lacrosse certified coaches will instruct your child on the basics of scooping, shooting,[...]
12:00 am
Gas up the all-terrain vehicle and head out on a wilderness adventure! This summer kids will focus on some amazing, real-life encounters with Jesus and discover the most amazing truth of all — Jesus Christ[...]
Jun 29 @ 11:00 am – 12:00 pm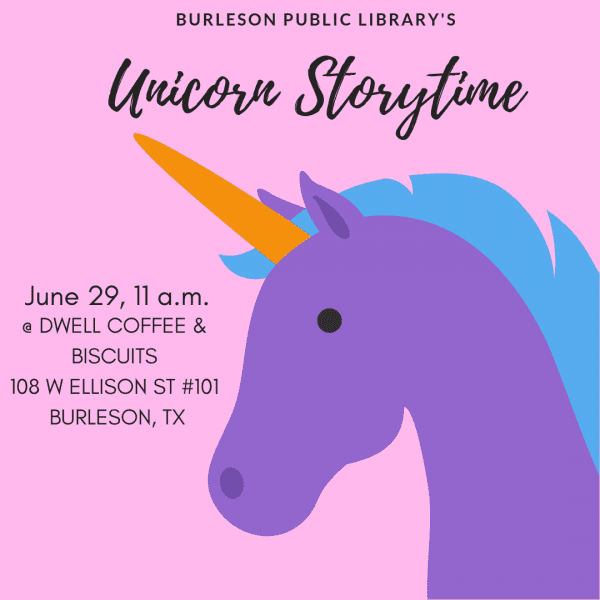 11:00 am
Join us for a magical storytime at Dwell Coffee & Biscuits all about unicorns! We will read stories, sing songs, and make crafts. Feel free to dress up to hear unicorn stories! No admission; hosted[...]
12:00 am
5 p.m. – Gates open 7:30 p.m. – Concert starts featuring Texas Flood, a Stevie Ray Vaughan Tribute Band 9:20 p.m. – Fireworks show Bring your own chairs, blankets and picnic, there will also be concession[...]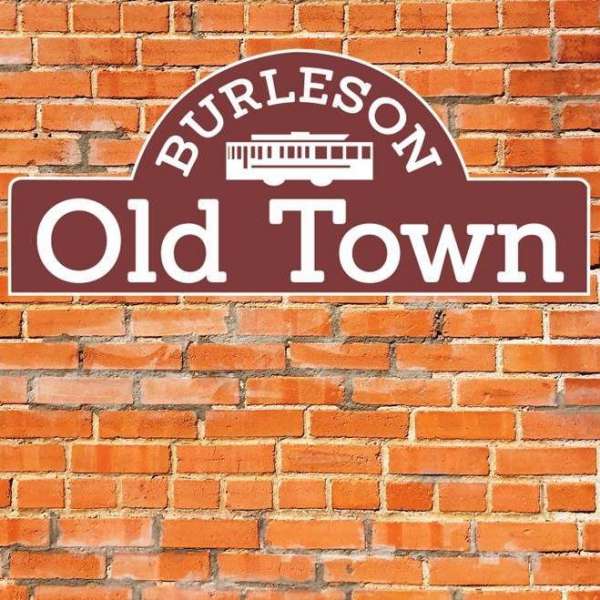 9:00 am
Bring your family and friends out to the parade to kick off your Fourth of July celebrations! What better way to celebrate the beauty of America than in Old Town Burleson?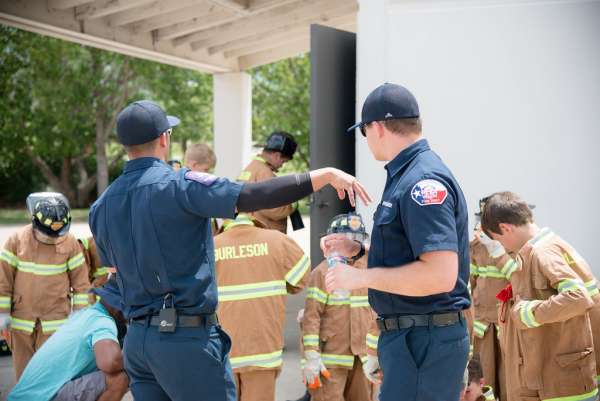 12:00 am
What does it really take to be a firefighter? Your future fifth grader can discover that this summer when the Burleson Fire Department hosts two free four-day (from 8 a.m. – noon) Junior Fire Academy[...]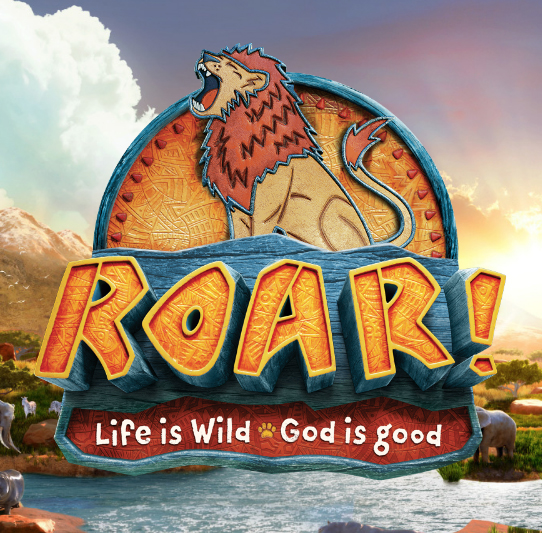 12:00 am
Make your VBS the mane event! This epic African adventure engages the whole herd. At Roar, kids explore God's goodness and celebrate a ferocious faith that powers them through this wild life! VBS is for[...]
12:00 am
Held from 6:00 to 8:30 p.m.m Family Camp is an opportunity for your family to grow together spiritually with engaging speakers and fun activities for adults and age appropriate small group activities with loads of[...]
Jul 25 @ 6:00 am – 8:00 pm
6:00 am
Dwell will be celebrating July 25th with Christmas decorations, Christmas music, coloring pages and drink specials! Join us for a holly jolly time!