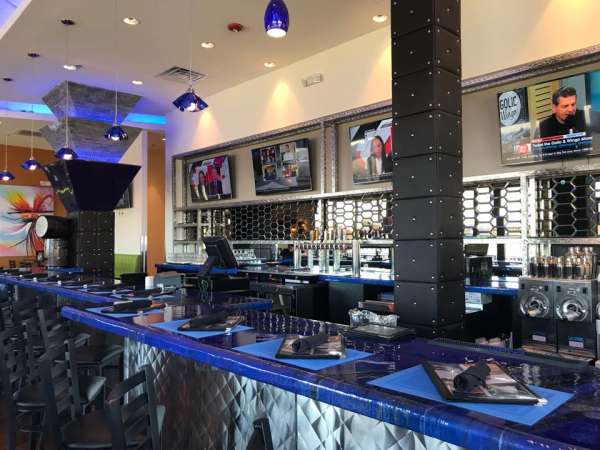 Have you been yet? Well, what are you waiting for? One of the most anticipated restaurants to come to the area – Rio Mambo – has finally arrived! Burleson and South Fort Worth watched Old Town Station being built, anxiously waiting for the popular franchise to open their newest location in Burleson, Texas. It was worth the wait! Tex-Mex is held to a high standard in this area, and Rio Mambo has made the cut. Efficient service, friendly staff, fresh food and strong drinks are all a part of the Rio Mambo experience. There were big crowds from the moment the doors opened January and those happy customers continue to come back.

Rio Mambo offers an extensive menu. The classic Tex-Mex fans will enjoy the fajitas and variety of enchiladas available. For those wanting to try something a little different they have a wide array of choices. The creative plates give the patron a chance to try several menu items, with flavors designed to complement each other. Each dish has a little Rio Mambo twist, making the dining experience sure to stand out from traditional Tex-Mex. For example, the Tacos a la Parilla are everything comforting about a soft taco. They're stuffed with slow roasted brisket and poblano peppers with a sauce that makes it anything but common. The Eloy's special was given an enthusiastic approval for the flavor and perfect cook of the steak. Of course, no good Tex-Mex meal should be started without queso or guacamole and Rio Mambo excels at both! The rich queso and fresh guacamole are served with thick cut tortilla chips.
If you're a fan of margaritas, then the bar at Rio Mambo is the place where you'll want to belly up. You have a variety of choices of specialty blends, and hand-crafted margaritas. They also have an excellent offering of signature cocktails and martinis. There is beer on tap and wine by the glass, and an extensive offering of the best tequilas and spirits. Whether you want a quick drink with a friend or treat a client to a top-shelf drink, Rio Mambo will have what you want. Happy Hour is a fan favorite with drink specials and featured appetizers, snacks and plates.
Don't forget to follow Rio Mambo Burleson on Facebook, where you can learn about the current specials and offers. Currently, there is Family Night on Tuesdays and Wine Down Wednesdays. You'll be the first to know when there are special events, menu items and pricing. Lunch and dinner menus are available, with an additional brunch menu on the weekends.