Once again Paul and Amber Rouse have hit the mark, this time literally! The owners of Moontower Pizza Bar had the goal to bring family-oriented fun to Old Town Burleson. That brought the area Lumberjax, an indoor axe throwing event center.
Axe throwing is exactly as it sounds, it is simply throwing an axe to hit a target. Just a short, easy walk from the restaurants in Old Town, Lumberjax is the first location in the surrounding towns to offer this popular activity. Before it, Burleson residents had to drive over 15 miles to the nearest location. Now they have the convenience of going out to dinner in Old Town and walking over for a game afterwards. Groups of friends, couples on a date and families looking for an activity all can have fun with this activity. Think of it like going bowling. Everyone takes turns and competes for the best score.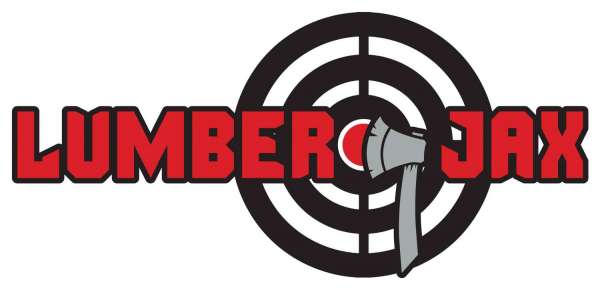 Those concerned about safety have their minds put at ease when they see all of the precautions taken at Lumberjax. The lanes are constructed and rules are enforced with everyone's safety in mind. Each participant gets personalized instruction, not just with the orientation at the beginning but throughout the entire time they are there. The staff is well trained and attentive which not only make the throwing time safer but also more fun. They can help even the most incapable thrower find the throwing form and techniques that works best for them, and that persona is hitting the target in no time. I can speak from experience!
Since opening in April 2019, the Rouses are continuing to develop what Lumberjax offers. League play is coming soon as are more potential activities. Lumberjax has a party room and a birthday special for people wanting to celebrate. Speaking of celebrations, did you know you can even have your wedding at Lumberjax? For those looking for a woodlands feel, Lumberjax provides the event space, decorations and even a preacher! Catering from Moontower is an added option.
I can speak from experience about the fun that Lumberjax offers. I've participated as both a mom there with my family and simply hanging out with friends. I had a great time doing both. I can be put in the category of "if I can do it, anyone can." Whether you are athletic and competitive, or just there to have fun, it is a place for you. Lumberjax is BYOB and BYOF and you pay by the hour. Throwers must be over 18 but kids ages 10 and over can participate as long as they have parental consent and supervision the entire time. Make sure to wear closed toed shoes- it is a rule! As the weather heats up, you will enjoy the air-conditioned fun you can find at Lumberjax.