by Jessica McElroy
Photos by Brooke Mathis: Beautiful Evolutions Photography
It's a new year and it's time to start putting those resolutions to work. If your intention this year has anything to do with focusing on your health and overall wellness, we have just the place for you to reach those goals! Hotworx is an innovative approach to wellness that combines the well-known benefits of movement with the lesser known but incredible benefits of infrared sauna use.
Let's start with the obvious question here: what exactly is an infrared sauna and why is it so beneficial? We know that traditional saunas have been utilized for thousands of years all across the world to help with the body detoxification processes. The intentional heating of the body has historically been used to open the pores and encourage the body to sweat out toxins or sickness, and in some cultures, it evolved into a social practice that provided connection to others in the community. Business was often conducted in Greek and Roman bathhouses and sweat lodges have long been used to facilitate spiritual connection through physical purification. While a traditional sauna might use steam, embers, wood stoves or electricity to warm the room and encourage the body to sweat, infrared saunas use infrared energy to penetrate the muscles and heat the body from within. That means that when you first enter an infrared sauna you might be surprised to find that it doesn't initially feel as hot as you might expect it to. Once your body begins to warm from the inside out, you will begin to sweat and reap the detoxification benefits that come with that. Infrared saunas don't just help you sweat, they also help lower inflammation, decrease pain, and encourage the body's natural healing process while helping to regenerate your cells at the mitochondrial level. Yes, for those of you that remember biology, that is the powerhouse of the cell. Healing the mitochondria means you are effectively healing the cell from within and encouraging a healing ripple effect throughout the body.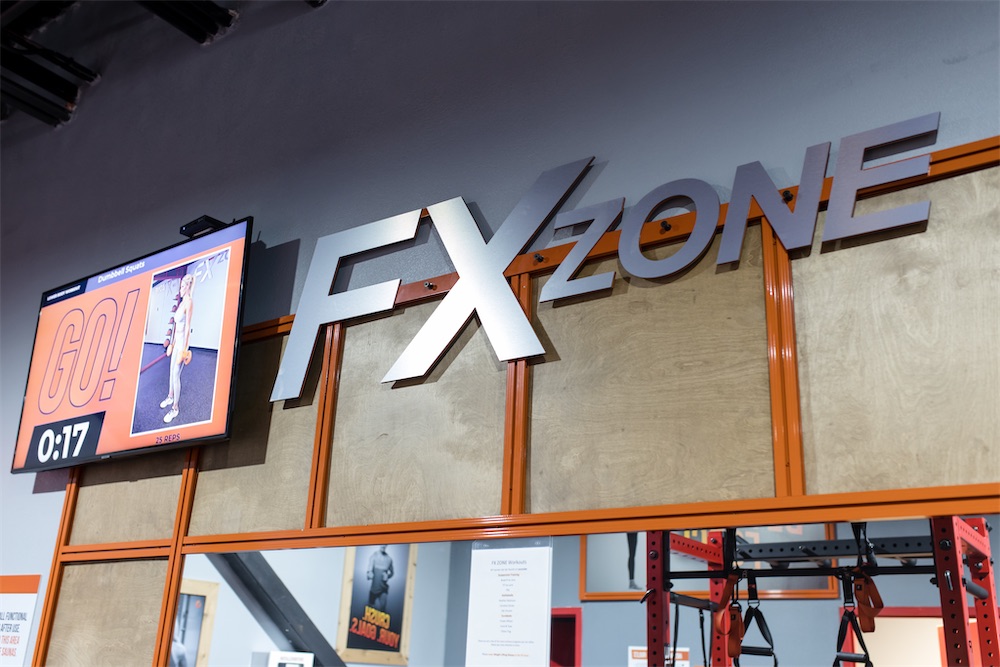 The benefits of infrared sauna use alone are excellent reasons to try out Hotworx, but when you combine the sauna use with the movement from a workout you are seeing a much higher return on your investment of time and energy, which is great news for those who are reaching for wellness goals and trying to manage busy schedules in the process. "Your time spent working out in an IR sauna is exponentially more beneficial in a shorter amount of time than a traditional workout. It's condensed and more effective," said Michel Umphrey, owner of Hotworx Burleson.
Michel was a marathon runner and played other intense sports throughout her life, and while she loved the benefits from those high intensity workouts, she also experienced some long-term side effects from working intensely for extended periods of time. "It is a common belief in the world of fitness that if it didn't hurt, you weren't doing it right. That mentality is archaic and incorrect. You should be able to become fit and feel good." With that mentality shift, and her degree in fitness and specialty in geriatric fitness, Michel was drawn to the no impact exercises Hotworx offers that not only offers an alternative to those long-term exercise induced injuries, but actually helps to undo some of that damage. Because the IR sauna promotes active muscle recovery and helps to decrease inflammation while improving circulation, she knew it would be beneficial to nearly all of her clients. "That's what drew me here. Hotworx is universally useful to a very high percentage of people. We offer a friendly workout, but not an easy workout. Our focus from the moment you walk in the door is on your success, and what that looks like for you will be different than the person who comes in the door behind you. It might take time to conquer your Hotworx session and that's okay."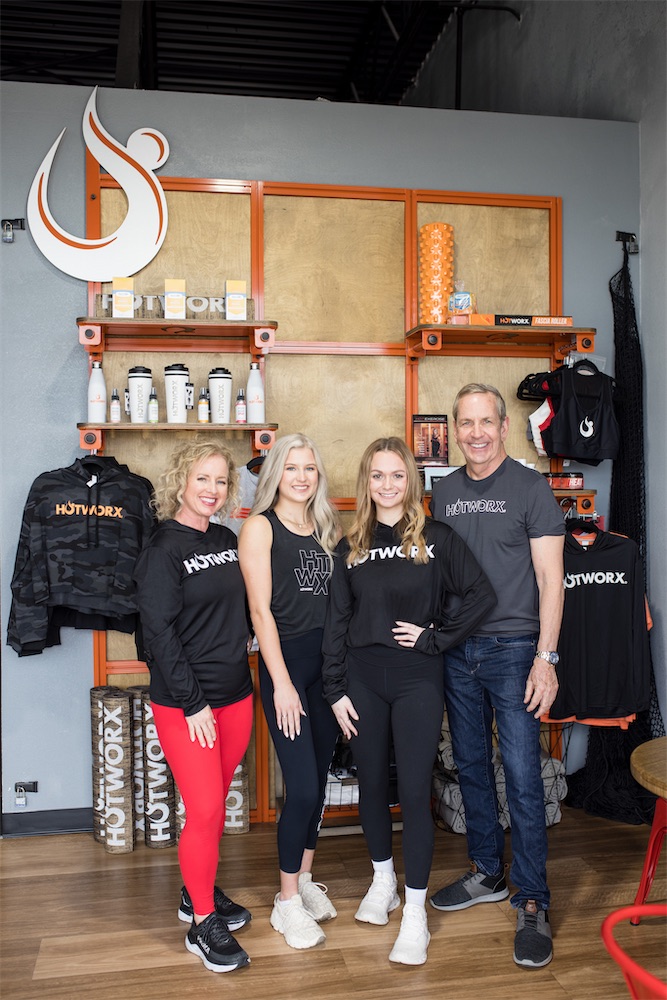 Knowing that the product she was offering the community could be both utilized by and beneficial for a large percentage of the population was a big part of Michel's reason for bringing Hotworx to Burleson, but she also chose Burleson for the sense of community. "I'm an Army brat, and I haven't felt this kind of community since living on base." While acknowledging the difficulties that can often be attached to the Army lifestyle, she admits that she would never change that experience for the world, "It allows me to be who I am and do the things that I've done. And it's given me a willingness to take a risk and try something new." It's repeated frequently by business owners and community members alike: the Burleson area is special, and despite the incredible growth our city has seen, it is still community-minded. "I like knowing that you can walk into a local establishment and see the team that your business sponsors. That sense of community is important to me." In working toward that community connection, Hotworx currently sponsors the dance teams at both high schools, and in the past, they have supported other teams and events, and made year-end donations to organizations such as Reinspire and FitAbility. Reinspire endeavors to serve youth right here in our local area who have lived through adverse childhood experiences such as foster care, homelessness, the juvenile justice system and more. FitAbility is a group of certified personal and group fitness trainers who work to provide physical fitness training to individuals with physical and intellectual limitations and their caregivers. Michel wants to be sure that Hotworx is bringing a positive impact to our community long-term.
Hotworx will be celebrating their third Burleson anniversary in March, an exciting feat for any business but one that tastes just a bit sweeter when you remember that they opened their doors only days before the world shut down. Michel admitted that it was an incredibly nerve-wracking time to have opened the doors to a brand-new business, but she credits the City of Burleson for their efforts to make the best decisions possible under the circumstances. "We don't consider ourselves a gym but our business is categorized as such. Once we were able to re-open, we did so with several stipulations. Only one person was permitted per sauna unless clients were from the same household, then they were subject to our normal three-person limit per sauna." Another incredible benefit to infrared energy is that it is naturally antimicrobial – viruses just can't stand the heat. "It was a naturally occurring benefit for us and our clients during Covid. While in the beginning we weren't quite sure how it would be different from other viruses, eventually we learned that it behaved similarly in high heat situations. That means not only are our clients less likely to come into contact with something in an IR sauna, the IR energy will also bolster your immune abilities which allow your body to deal with it the way it was designed to do."
Hotworx has 7 saunas in their Burleson location and offers 11 scheduled workouts a day, including 8 Isometric sessions and 3 High Intensity Interval Training, or HIIT, sessions. If you are looking to build strength, flexibility, and range of motion, the 30 minute long no-impact isometric fitness sessions will be what you are looking for. Should you be in the market for more stamina and endurance, or for a shorter workout to squeeze into your busy schedule, the 15 minute long low-impact HIIT workouts will meet each of those needs. "The great thing about these workouts is they both give cardiovascular benefits because of the heated environment, so you will actually see stamina and endurance benefits with both types of sessions. You can't go wrong, but we do encourage everyone to integrate some of both types of workouts into their routine." Regardless of which type of session you choose, you are optimizing your body's detoxification processes and reaping the infrared benefits. Hotworx utilizes a reservation system so clients can be assured that a space is available to them when they show up for their infrared session. Sessions are limited to 3 people per sauna during each workout to ensure that there is ample room for movement.
Hotworx Burleson is located at 264 Southeast John Jones Drive, in Suite 108. They are open 24 hours and are fully staffed between the hours of 11:00am – 8:00pm Monday through Thursday, 9:00am – 6:00pm on Friday, and 11:00am – 4:00pm on Saturday. During staffed hours they keep the saunas warm all day so you can step right in and get started, but should your schedule require a visit during non-staffed hours, their patented infrared saunas will achieve the desired temperature within 10-12 minutes if they are cold. Hotworx offers a complimentary initial visit and they offer very reasonably priced monthly plans for those ready to visit consistently. Regardless of your age, gender or physical fitness level, you can still reap the wellness benefits here, and Michel wants to encourage everyone to show up to their Hotworx session well hydrated. If you are interested in giving Hotworx a try, give them a call at (817) 862-7590 or stop by their location near Kroger to begin your infrared wellness journey!