by Jessica McElroy
Photos by Brooke Mathis: Beautiful Evolutions Photography
As if purchasing a home isn't intimidating enough, the fluctuations in the housing market over the last couple of years have certainly been enough to make anyone looking to enter home ownership hesitate. Now more than ever it's wise to have someone in your corner to help you understand exactly what is happening with the market and walk with you through the process. If you are looking for that person, JRS Home Loans is a great place to start.
JRS Home Loans was started by Keri and Kenny Blalock, and officially opened their doors to the Burleson community in 2018. They are a true family enterprise, a conscious effort on their part that is reflected even in their name. JRS is named after Keri's father, JR Smith, who passed away in 2016. "He left behind an incredible legacy," said Keri. "He was the glue of our family, and he was all about community, home, and family. We have centered our business around that legacy and each service we offer focuses on those very things."
Keri Blalock has worked in the mortgage industry for 34 years, and has worked for several larger banks both in the area and in Dallas, but she has spent the better part of her career providing services to those right here in Johnson County. "I owned my own brokerage company before JRS, but it was a branch of a larger bank. I wanted to continue to do the brokerage thing, but I also wanted to work closer with the client. Opening JRS gave me the chance to do that." Keri's daughter Taylre Rivas followed in her mother's footsteps and began working in the mortgage industry at 16 years old, just like Keri did. "Taylre is a true force. She's driven, and was trained to take a lot of pride in her customer service, just like we all do at JRS. She has excellent marketing skills, and is really knowledgeable about her job. It's been a joy to share this with her."
When shopping for a home, it makes sense that buyers are excited to jump right into the fun part of viewing floor plans, combing through listings online and scheduling showings. But before any of that can be beneficial, you need to have a thorough understanding of just what you qualify for. Once you starting looking for a pre-approval or even a pre-qualification letter, you realize just how many loan types there are. JRS Home Loans offers the following types of loans: Conforming and Non-Conforming Conventional Loans, Construction Loans, Commercial Loans, FHA Loans, VA Loans, USDA Loans, Manufactured Home Loans, Non QM Bank Statement Loans, and Land Loans. If your head is spinning – I assure you that you're not alone, but stay with us here. Let's take a quick look at what each of these loans are typically used for, but remember that Keri's team at JRS can ultimately help identify which, if any, of these loan types are appropriate for you and your particular circumstances.
Conventional Loans are the typical loans you might think of when you imagine purchasing a home. Conforming loans meet the standards that are set by the Federal Housing Finance Agency (FHFA) and is a loan that is not backed or guaranteed by the federal government, while Non-Conforming Loans do not meet FHFA standards and might be more appropriate for those with unusual credit profiles, or for those who are looking to purchase more expensive homes. FHA Loans are insured by the Federal Housing Administration, and can be useful to those who are still building their credit or who might need a smaller down payment. VA Loans are insured by the Department of Veterans Affairs and are reserved for those who have spent time serving in the Military. They typically do not require any money down and can sometimes offer slightly lower interest rates for those who qualify for this type of loan. USDA Loans are insured by the United States Department of Agriculture, and can offer lower mortgage insurance requirements than FHA Loans, and can also allow you to buy with no money down. Manufactured Home Loans are also fairly self-explanatory and used for the purchase of manufactured homes.
Non-QM Bank Statement Loans, also called a non-qualified mortgage or stated income loan, is useful for borrowers who cannot meet the typical guidelines a lending agency might maintain. Typically for these loans you would not have to provide documents such as a W2 or a tax return, but instead could use your bank statements to prove your income. This loan can be beneficial for those who are self-employed. Construction Loans are typically used to build new homes, but can also be used for home renovations. Commercial Loans are used to purchase commercial space for a business or other commercial venture. A Land Loan is another fairly self-explanatory term, and is used to purchase raw, unimproved or improved land.
Loans come with a lending fee, or interest rate, attached to them. The higher the interest rate, the more you will pay for your loan over time. That rate is dependent on current economic factors but can be adjusted some based on the buyer's personal circumstances. This is where that handy-dandy credit score comes into play. Typically, the higher a borrower's credit score, the better terms they are likely to receive, as lenders view them on paper as less of a risk. Some basic credit housekeeping is essential when purchasing a home. Paying off outstanding debts and managing your debt-to-income ratio can go a long way toward building that score. It is also important not to open any new accounts or lines of credit when you are in the process of buying a home. Every new account affects your credit score, and can be seen as a red flag to potential lenders. Credit fluctuations as small as 20 points can affect the interest rates you are eligible for. Interest rates can also be offered at a fixed rate or an adjustable rate. Fixed-rate mortgages maintain the same interest rate for the entire life of the loan, until it is paid off or refinanced. An adjustable-rate mortgage might offer a fixed interest rate for a set amount of time, but once that time has passed, the interest rate will begin to adjust based on market changes every 6-12 months which could potentially change the monthly payment attached to the loan.
If you are ready to begin the process of home ownership but are unsure about what type of loan might be the best fit for you, it might be a good idea to have a mortgage broker in your corner. A mortgage broker is permitted to shop for loans on the buyer's behalf. They work to arrange the best match between lender and borrower, sifting through potentially endless offers to find the best combination of mortgage rates and fees that will be the most beneficial to their client's unique circumstances. Aside from making the process less stressful for those who utilize their services, if a buyer were self-employed or had a less than perfect credit score, they might have better luck with a mortgage broker who can shop based on those circumstances instead of struggling to meet a general list of requirements that some larger banks and lenders might maintain.
Simply finding out what a bank will approve you for is not uncommon advice for potential buyers to hear. As a mortgage broker with her clients' best interests at heart, Keri is far more interested in what her buyers can actually afford over how much they can borrow. Buyers can often get approved for more than what they can actually afford. "When you treat each person as a number and don't work to fully understand their unique circumstances, you might be getting them into a financial situation that will not be beneficial to them in the long run. There is a joy that comes with home ownership. I don't want that joy to be undermined by the stress of how you're going to afford your monthly payments. It's my duty as your loan officer to make sure I put you in a situation that will be beneficial to you and your family, not detrimental long-term. It is our job to protect the consumer and make sure that they are getting a loan product and a home that they can both afford and enjoy. We take pride in the fact that we have a lot of integrity in the services we provide."
Fully understanding the client's financial situation and needs are just a part of the customer service approach JRS takes. While larger banks can take a long time to respond to loan inquiries, JRS aims to call potential clients back that same day. It is also not unusual for them to offer their cell phone numbers to clients who want to text a question when it pops up, or for them to open their schedule up to those who need to shop for homes in the evenings or on weekends. "A lot of buyers have normal working hours and can't drop everything to start this process during their work day. We want to make ourselves available to them when they're actively shopping. I might not be able to beat every single rate that comes across my desk, but I can always beat the service and maintain my integrity while doing it."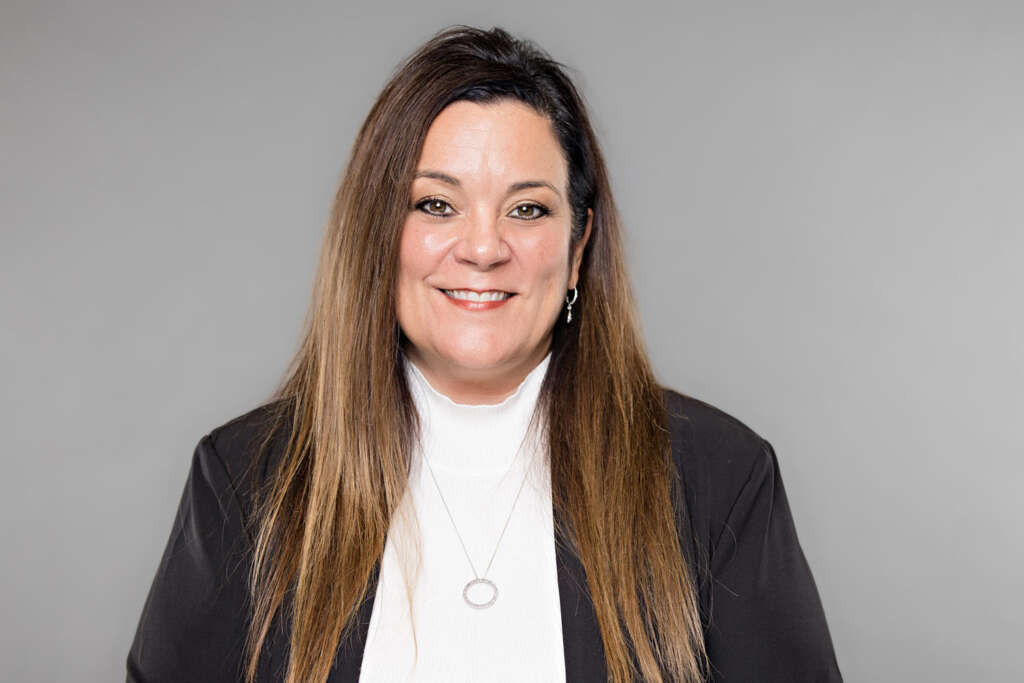 When Keri first got into this industry, she was seeing interest rates around 10%, which is a huge difference from the rates that we have seen hovering around 2.5% for the last several years. The fact that rates are now increasing and are averaging around 6-8% is causing hesitation amongst buyers, but it doesn't have to. During the pandemic, we saw an incredible drop in interest rates, which occurred with the intention of mitigating an economic recession. We then saw an astounding lack of inventory combined with those historically low interest rates, and the added bonus of supply chain issues making materials harder to find, which caused the prices of homes to skyrocket and cash offers well over asking price to become commonplace. Throughout last year however, we began to see those interest rates rise in an effort to combat inflation, which has also helped the market begin to cool. "Historically, we know that the market always stabilizes. Obviously, it's not the right time for everyone to purchase right now, but we are here to help the consumer determine if the time is right for them or not. With values where they are it feels like a much better situation for home buyers now. I think the growth this year is definitely headed in the right direction, and buyers always have the option to refinance when the interest rates drop again."
The JRS team obviously keeps a very close eye on the rate changes, but another step they take toward offering the best possible customer service is reaching out to past clients who have already closed if they see that rates have dropped significantly enough to change their payments through refinancing. "If the interest rate has dropped at least a full point lower we will put them on our calendars and reach out to see if refinancing would be beneficial to them at that time. It isn't always, but sometimes it is." A simple conversation revisiting their purchase and checking on how their financial situations have changed since closing can potentially save their clients even more money in the long run.
With JRS celebrating their 5-year anniversary soon, Keri said she's really proud of what she and her team have established so far, and noted the high amount of past client referrals they receive. "I've been doing this long enough to help children and even grandchildren of past clients. It feels good to know that people are happy enough with your efforts to recommend your business to others. We are family oriented and we just take care of our customers, and it shows." JRS Home Loans hopes the next 5 years in Burleson bring more organic growth and Keri is excited to see Taylre taking over the commercial lending branch of their business this year, adding that piece to their impressive portfolio. She also spoke briefly about entertaining the idea of expansion as well. With their successful track record, and the legacy of family and community at the heart of everything they do, those goals feel more than attainable.
---
JRS Home Loans, LLC. • TX NMLS #1734316
Keri Blalock • TX NMLS #243013
Taylre Rivas • TX NMLS # 1799233