The Arslanovski family first invited the community of Burleson to their family's table in 1986. Our Place Restaurant has become one of the most beloved restaurants in the southern Fort Worth region, with one location in Burleson and one in Mansfield.
Everything about Our Place is revolves around family, including its creation. Otto Sr. had already overcome great hardships in life, escaping communist Yugoslavia during war time in his youth and moving to the United States unable to speak English and only knowing there was a family member waiting for him. He fell in love with cooking and studied the craft after starting as a dishwasher. Otto Sr. and Christine Arslanovski, with their four children, took a leap of faith and left their jobs in Illinois to follow their dream of opening their own restaurant. They chose to start this new life near Chris' mother in Joshua. Chris was facing some health concerns and Otto was concerned his wife and the strenuous nights she worked as a production manager for Pepperidge Farms Foods. The name, Our Place, came from their conversations and planning for their future restaurant, always referring to it as "our place." When it came time to name the restaurant, the name they'd been calling it had stuck!
The family restaurant was exactly that, all family. The work ethic of the parents was represented in the four Arslanovski children, as they played significant roles in the day to day operations of the restaurant. They learned early that a restaurant requires a team to be successful. The brothers continued their parent's dream even after their mother's illness required their father to close the original restaurant. After a few years, the Arslanovski brothers opened their first restaurant together and now have the two Our Place locations. Benji runs the Mansfield location while Otto runs the Burleson restauarant.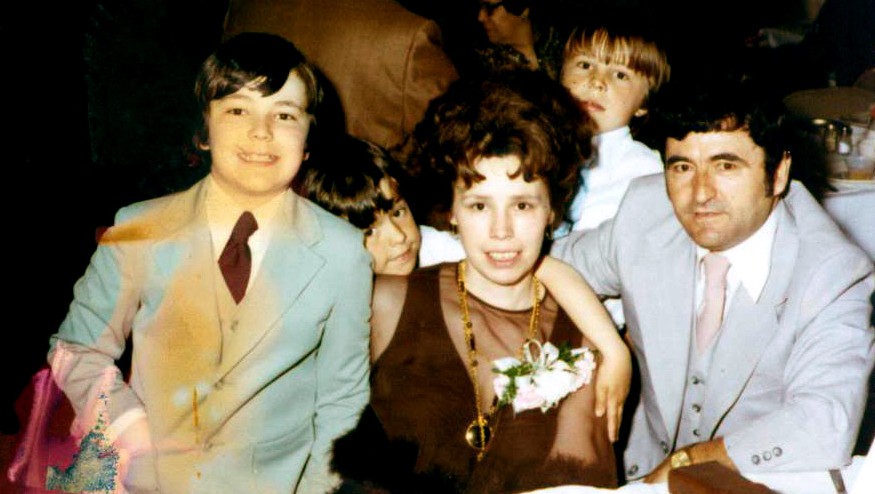 Otto describes the personal decision and influence in the opening of a restaurant, with the décor, the recipes and the style. There is purpose with every decision that is made and it is influenced by the example his parents provided. Our Place is the only independently owned and operated restaurant on the busy stretch of I-35 in Burleson referred to as "Restaurant Row." It is also the one with the fullest parking lot on any given day! Otto proudly describes what makes Our Place special: "Everything you see, taste and hear at Our Place is from local folks, not some corporate entity in some office. We are local. We shop and eat local. Our plumbers, AC people and our electrician are local independent business people like ourselves. When we are off work, you'll find us at local restaurants life Frescos and Old Texas Brewing company enjoying our families in businesses run and owned by local people like us."
Our Place brings a little bit of the family table to its patrons. The menu is expansive but not without a purpose. It is full of the kind of dishes your grandmother would have made for Sunday supper, plus plenty of updated recipes mixed in. Whether you come for breakfast or lunch you are guaranteed that each item on the menu is cooked fresh daily from a recipe they created themselves. Their hash browns, a favorite, are made with fresh potatoes. Quality and taste are an absolute priority in each dish served and they still manage to serve large portions at very reasonable prices.
Next time you are in Our Place, pay attention to the music you hear in the background. The majority of the songs have a direct connection to Burleson, the Dallas Fort Worth Metroplex or the State of Texas. According to Otto, "Just like every ingredient in every meal at Our Place, the songs have been chosen to show off some of our love of the area and really good music."
Our Place is as important part of the Burleson community as the dinner table is to a home. It is where conversations happen across generations. On any given day you will find a local networking group meeting at one table, while at another table the police chief is visiting with some locals. A group called the Widowed People Service meets weekly. Families bring their kids for their favorite pancakes, Friday morning father daughter dates happen there and friends gather for a good meal. The diner is greeted warmly, treated kindly by the people of Our Place and served a delicious meal. If that doesn't sound like the ideal home, I don't know what does. Thank you to the Arslanovski family for allowing us to come to your family's table.
OUR PLACE RESTAURANT
950 N. Burleson Blvd.
Burleson, TX 76028
817-426-9009
www.ourplacerestaurants.com