"All of my culinary roots began with family." Eric O'Connor, Executive Chef and Owner of American Revelry in Burleson Texas, has a resume full of education and experience from institutions that are immediately recognizable and respected. It was in his mother's kitchen though that Chef O'Connor learned his foundational skills and discovered the joy that would lead him on his culinary journey.
There was a homecooked meal prepared every night by O'Connor's mother. His mother welcomed him into the kitchen and taught him the skills and techniques needed to prepare a meal for their family. He recalls a reward system implemented by his mother when he was in grade school to help him improve his behavior at school. When he had multiple positive behavior reports, he was allowed to choose one of three prizes. One of those rewards was cooking dinner with his mother. That is where he fell in love with being in the kitchen. She involved him in each step, teaching him techniques and letting him develop his skills. Once he learned a skill, he would naturally gravitate to trying new things and being creative with what he made. His mother is still an invaluable supporter and her kitchen is where some of his most loved recipes come from, including the Roasted Butternut and Poblano Soup served at American Revelry.
His upbringing and experience as a young person were foundational to Chef O'Connor. His family comes from humble roots but they made the most of what they had. That is where he learned to be creative with dishes and create culinary experiences from ordinary items. He learned how to show his love and affection for people by making them food. The desire to make someone smile through food is what inspires O'Connor. He shares his philosophy on creating a culinary experience: "Food is one of the few things in the world that hits every sense in the body. It has the ability to change someone's day." He refers to the sensory experience food provides as "that Ratatouille moment" when a person is "suddenly transported to a spot when everything in the world was good" by simply a smell or taste. A dish can change the entire course of someone's day. That moment is why he creates food for people.
Chef O'Connor truly gets joy out of watching people light up when they eat his food. This has shaped his presence in his restaurant. He is unique as a chef in that he loves to be out front as much as in the kitchen. He wants to witness when a dish changes someone's day. He welcomes and desires feedback from guests in the restaurant and enjoys interacting with the people he is serving.
Chef O'Connor's youth is also reflective in his attitude as a chef. As the aforementioned third grader who needed that positive behavior reinforcement because his creative mind was getting him in trouble in class, and as the self-described bullheaded young adult, Chef O'Connor's determination has helped develop his chef personality. As a chef, he has to be able to cast vision and move in one direction that people jump in and follow. His staff has to believe in and be confident in that leadership. Chef O'Connor's determined attitude made him a strong leader and once he overcame a time of self-doubt, his confidence took over.
Chef O'Connor knows first-hand the importance of recognizing a staff. It was because of the kindness and respect shown by the leadership at his time at HG Supply that he began to believe that he really did have talent and deserved to be in the job he was in. He had made the transition to HG Supply from a very different environment at Winslow's Wine Cafe with ease and his staff fell right into step. The owners were gracious in their praise to Chef O'Connor but it was an act of gratitude and respect they expressed to his family that was most significant to him. That was the moment that he realized that he had what it took. Once that belief took hold, his cuisine changed, his leadership soared and he was unstoppable.
A chef has to have the vision and one direction that everyone has to follow. They have to believe in you and be confident. Once he got over that self doubt.
Chef O'Connor's kitchen is filled with employees that he has developed relationships with over his ten-year time in Fort Worth. They believe in him and his dream and want to be a part of helping him reach it. Chef O'Connor has made sure they have what they have needed over the years and they tell him it is now their turn to help him. The respect he has for his employees is demonstrated in a principle he follows. Chef O'Connor believes he has two sets of guests: the external guests that walk through the door and the internal guests that work for him who he has to take care of everyday. He refuses to lose sight that they are a guest that he is to appreciate and wants his restaurant to reflect that: "I want people in the community to look at this restaurant through the eyes of my employees. I want them to feel the same warmth and love and respect I show them everyday."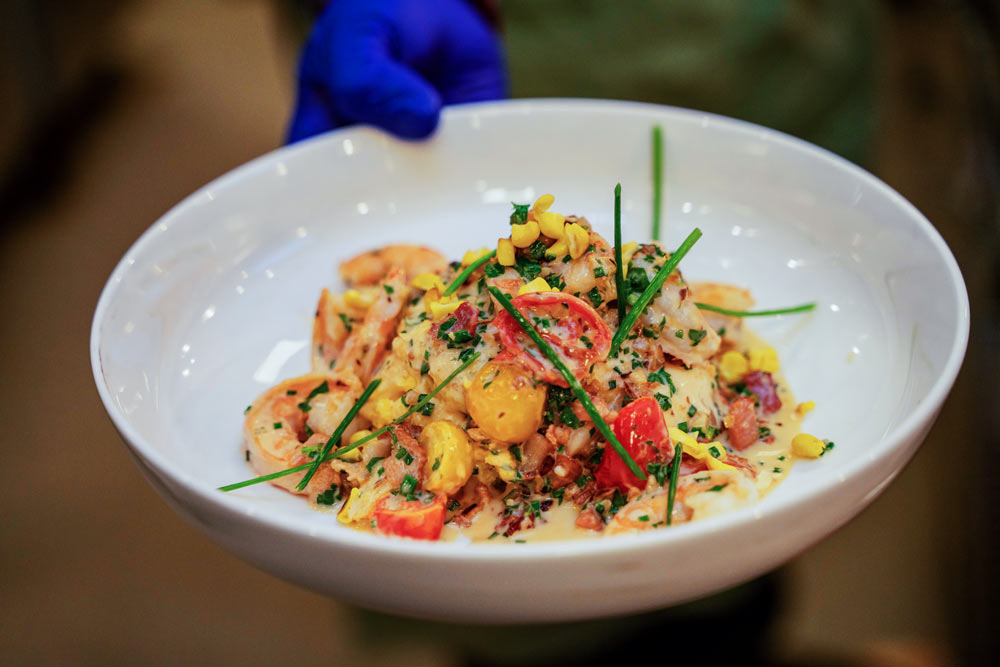 His family's home is never far from Chef O'Connor's vision. His desire for American Revelry is that a person feel that they "are not walking into a restaurant but they're walking into my home." They are welcomed and valued in the same way as if you were to step into the O'Connor home. His wife Allison is by his side as Pastry Chef as well as handling outside of the kitchen operations such as managing the social media. Chef O'Connor's desire for American Revelry is that it be a place where everyone in Burleson can come and find the same acceptance and comfort to be themselves as would be expected at home.

American Revelry
279 West Hidden Creek Parkway
in Burleson
www.americanrevelry.com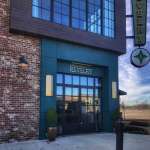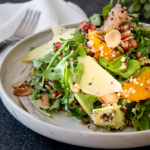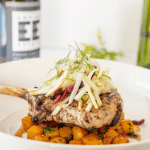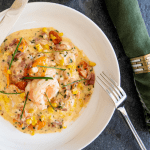 Food photography by Nancy Farrar with Farrar Food Photography.
Other Revelry photography by Collin Gregory.