We know families have options when it comes to choosing what's best for their health, and we are proud to be the trusted local healthcare partner for 45 years in the making. As our neighborhoods, businesses and families continue to grow by leaps and bounds, so do their healthcare needs. While growth means change, Texas Health Huguley's promise is to remain committed to growing by our community's side.
Completing our patient care tower which opened August 2016 has allowed us the opportunity to continue to accommodate our community's growing needs. Our new state-of-the-art sixth floor opened this month and holds 36 spacious new rooms equipped to give our patients the best care possible.
In addition, our hospital will soon be able to care for even more people upon the completion of a $73 million expansion project that will add more than 108,000 square feet to the hospital's footprint. This expansion will significantly increase the size of the hospital's emergency department by adding a new four-story patient tower for enhanced intensive care, cardiac and surgical services.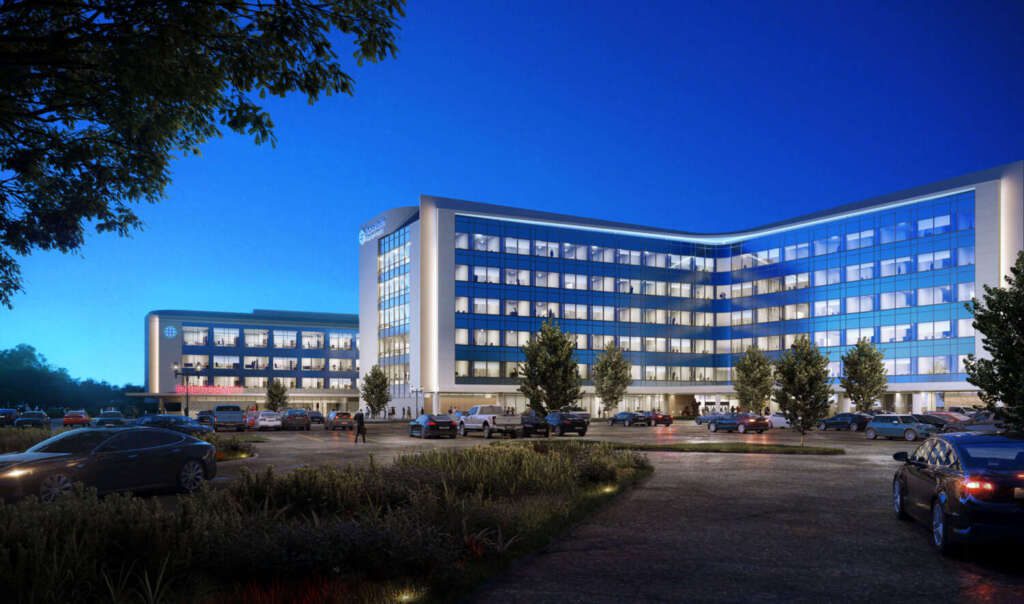 "This is exactly what our community needs," said President and CEO of Texas Health Huguley, Penny Johnson. "We've seen tremendous growth in the number of families moving south of Fort Worth. This expansion is another milestone in our longstanding commitment to provide the highest-quality health care in South Tarrant and Johnson County, so residents do not need to travel outside of our community for care."
Texas Health Huguley has seen a remarkable increase in the number of patients needing emergency care services, and this tower will be able to meet this growing need. This expansion will increase capacity and the design will allow for patients to be cared for faster, improving the experience and efficiency of care in our emergency department. Construction is expected to begin in early 2022 with a projected completion date of 2023. Continuing a long-term partnership, the architect and contractor for the project will be The Beck Group.
Our hospital is driven by its mission to provide Christ-centered care and continuously advance the level of services provided to our patients. As a growing healthcare facility serving a rapidly expanding area, our promise remains the same – to be our community's most trusted healthcare partner for life.