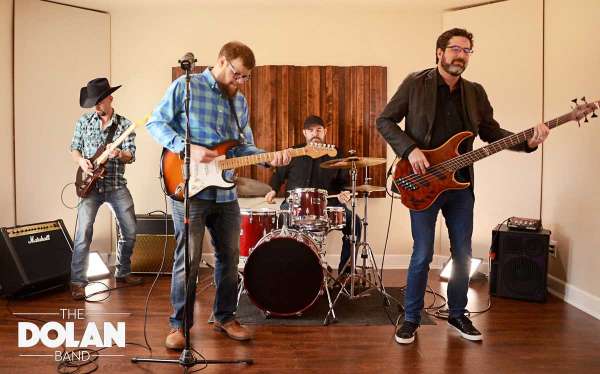 If you enjoy live music in this area, Andrew Dolan is a name you probably recognize. He is the leader of the popular The Dolan Band, a local favorite around Burleson, and the southern DFW area. Whether Andrew is with his band, or giving solo performances, he draws a crowd with his soulful vocals, phenomenal instrumentation and warm personality. Andrew is also the Visual Media Producer at Pathway Church and leads worship at the Burleson Church. Andrew's musical platform has given him an audience of people, from all walks of life, who respect and listen to him.
This last year has brought success in more than music for him though. Andrew recognized, and became frustrated with, how his weight and compounding health issues kept him from fully participating in what he enjoyed in life. He saw his quality of life was decreasing and was discontent to continue in that direction. So, with the guidance of his doctor and support from his family and friends, he began the journey to transform his health. With lifestyle changes and a gastric sleeve, he has lost over 100 pounds. He describes the gastric sleeve procedure as a tool, and the option he and his doctor decided was the best for him. It has required major diet and lifestyle changes, breaking lifelong habits, and financial obligations but Andrew has found new freedom in the weight loss.
Andrew has shared his personal struggle with his public audience, knowing he has the unique platform that enables him to inspire the people he leads and performs for. He understands what it is to struggle for a long time with weight and feeling unhealthy, and how difficult it is to make major and long-term changes. He is now on the other side of it and is experiencing life with an increased opportunity. He is seeing the positive results of his determination, making all of the difficult days worth the struggle. Andrew wants people to know if he can be successful in this health transformation, then it is also a realistic possibility for them.
Andrew has a lot to look forward to in his future. The Dolan Band continues to grow in popularity and is respected by other musicians. He has an excellent and effective ministry with Pathway Church. His weight loss, and the resulting health changes, has afforded him the opportunity to fully live life with a new comfort and freedom.